LETTER FROM THE EXECUTIVE OFFICER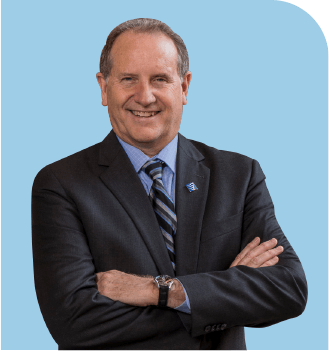 Over the past year, the Air District has expanded our work with some of the communities most impacted by air pollution in the region. Through our Richmond-San Pablo Area Community Air Monitoring Plan, the Refinery Rules Technical Working Group and the West Oakland Community Action Plan, we are working with our partners on best measures to strengthen health protections in these communities.

Through particulate matter rule amendments, we are proactively addressing the increasing impacts of wildfire smoke in the region, including the implementation of a year-round burn ban when particulate matter reaches unhealthy levels. We have also worked closely with regional public health officers to draft Wildfire Smoke Preparedness Tips, to better inform residents of measures they can take to protect personal health. Additionally, in October 2019, the Air District held the first of a four-part symposium on the health effects of particulate matter pollution. This informative
LETTER FROM THE EXECUTIVE OFFICER
and thought-provoking conversation brought together nationwide experts in the field to better inform rulemaking efforts surrounding the dire health impacts posed by particulate matter.

As is imperative to local and global health, we continue to combat climate change on many fronts. Our partnership with the Building Decarbonization Coalition is currently working to move Bay Area buildings off natural gas and on to more sustainable energy options. Additionally, our Climate Protection Grant Program is supporting the San Francisco Keep It Tuned program, which aims to reduce refrigerant leaks of the very potent greenhouse gases, fluorinated gases.

On the local level, our grants programs are helping communities, schools and businesses lower equipment emissions and implement clean air solutions. Our successful Clean Cars for All program is aiding the broader adoption of electric and hybrid vehicles through incentives to low-income residents, creating a more equitable green community.

With the ongoing effects of a changing climate, and the recent threats at the federal level to roll back California's vehicle emissions standards, we face increasing challenges to our air quality. Through expanding partnerships and ingenuity, we will prevail, and we will continue to move forward in protecting the climate and air quality for all Bay Area residents.
JACK P. BROADBENT
Executive Officer
Air Pollution Control Officer

375 Beale Street, Suite 600
San Francisco, CA 94105
415.749.5000 | 1.800.HELP AIR

ACCESSIBILITY
TERMS OF USE
PRIVACY POLICY
Previous
Next
RETURN